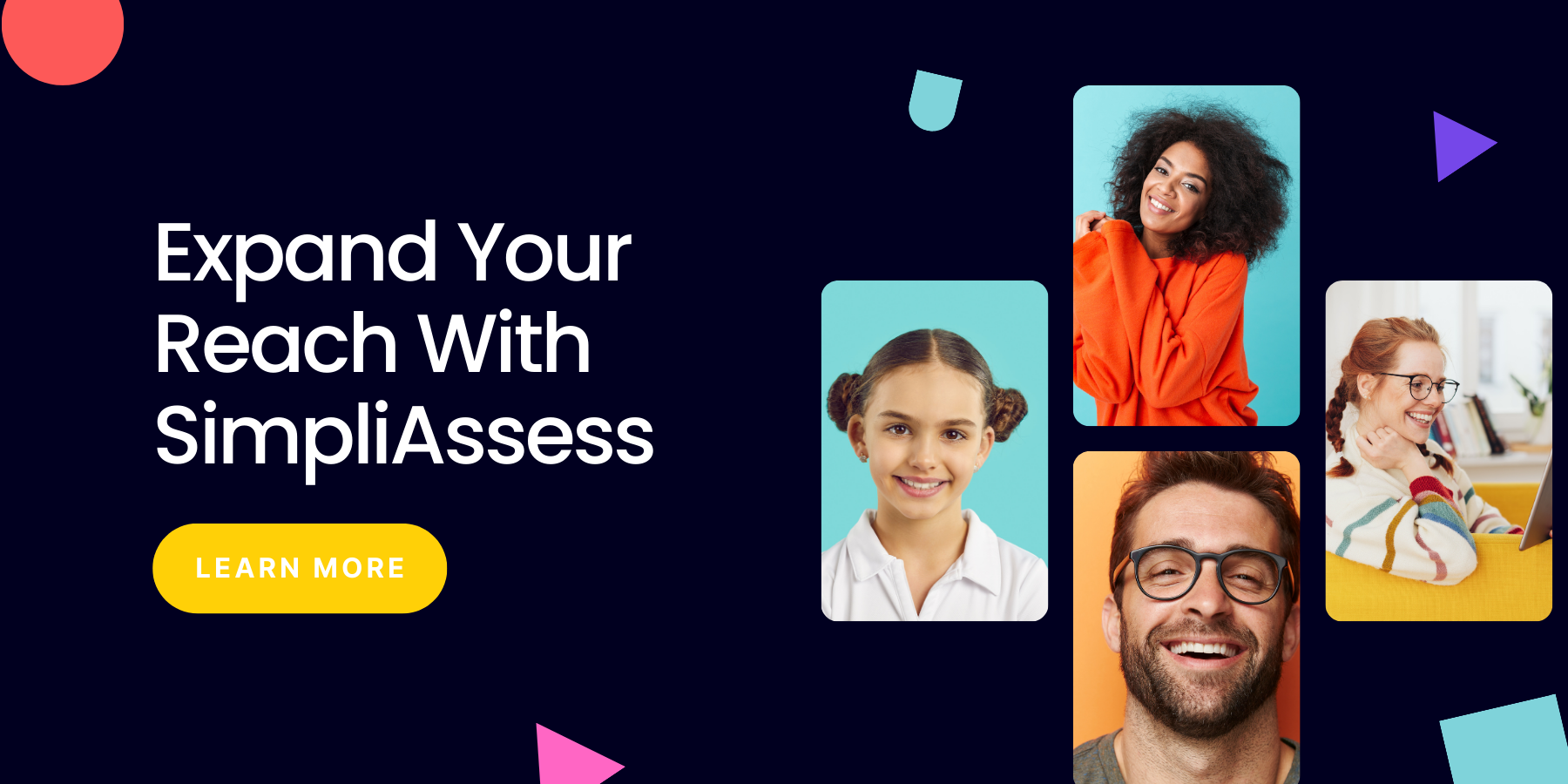 Why Content Publishers Love SimpliAssess
Content Publishers are always on the lookout for ways to produce and deliver content more efficiently. SimpliAssess provides a powerful tool that streamlines the entire process, allowing them to design, develop, and measure test content quickly and effectively.
What is SimpliAssess?
SimpliAssess is an online assessment platform designed with content publishers in mind. It offers a range of features and services, including an intuitive user interface that allows users to easily create tests, assessments and surveys. SimpliAssess enables content publishers to brand the platform, tailor design elements and customize the user experience.
What makes SimpliAssess great for Content Publishers?
Content publishers need to provide their users with accurate and up-to-date test content on a regular basis. SimpliAssess allows them to do this quickly and efficiently. With its headless architecture, content publishers can create and deploy tests across multiple platforms in just few steps.
Headless Assessment Platform
SimpliAssess is a headless assessment platform that simplifies content publishing by allowing publishers to create, edit and deploy tests without having to worry about coding. This flexibility ensures that the test content is up-to-date, relevant and in line with new industry standards. All these features make SimpliAssess a great choice for any modern content publisher looking to deliver quality test material quickly and securely.
Centralized Test Repository
SimpliAssess offers a centralized test repository, which allows content publishers to quickly access and store all their tests, assessments and surveys in one convenient location. This makes it easy to retrieve tests or modify them when needed. The platform also stores performance data alongside the tests, helping users identify strengths and weaknesses in their content and make informed decisions on how to improve it.
Streamlined Content Development
SimpliAssess enables content publishers to easily design, develop and manage tests, assessments and surveys from a single platform. The ready to plug-n-play interface allows users to quickly create compelling test content that is engaging, with the ability to customize questions, set time limits for completion, add images and videos, and more. The platform also offers an extensive library of test elements for content publishers to choose from, ensuring that tests are quick and easy to create.
AI Driven Features
SimpliAssess also provides AI-driven features such as automated psychometric checks, adaptive test creation, hyper personalization, cultural content localization, AI cheat detection and more. This allows content publishers to create tests that are tailored to the individual needs of learners, ensuring that they remain engaged.
Omnichannel Test Delivery
SimpliAssess offers an omnichannel test delivery option, which allows users to distribute tests across different channels. Content publishers can easily integrate the platform with their own website, CMS or even share it on social media for a wider reach. Tests and surveys can also be shared via email or SMS. This ensures that content reaches its intended audience quickly and efficiently.
Easy to Integrate
SimpliAssess is easy to integrate with other applications and platforms, allowing content publishers to intergrate their data quickly and easily. The platform supports popular third-party integrations.
K-12 Partner Network
SimpliAssess also provides access to its partner network, which enables content publishers to reach a large audience of students and educators. Through the network, content publishers can distribute tests and gain invaluable insights into student engagement and performance.
Conclusion
SimpliAssess is a powerful platform designed to help content publishers create, develop and sell test content more efficiently. It offers an intuitive user interface, centralized test repository, streamlined content development tools, AI-driven features and omnichannel test delivery options and more. Furthermore, SimpliAssess is easy to integrate with other applications and provides access to a partner network, helping content publishers reach a larger audience. All of these features make SimpliAssess the perfect solution for content publishers looking to streamline their test creation workflow and engage their users in new and exciting ways.